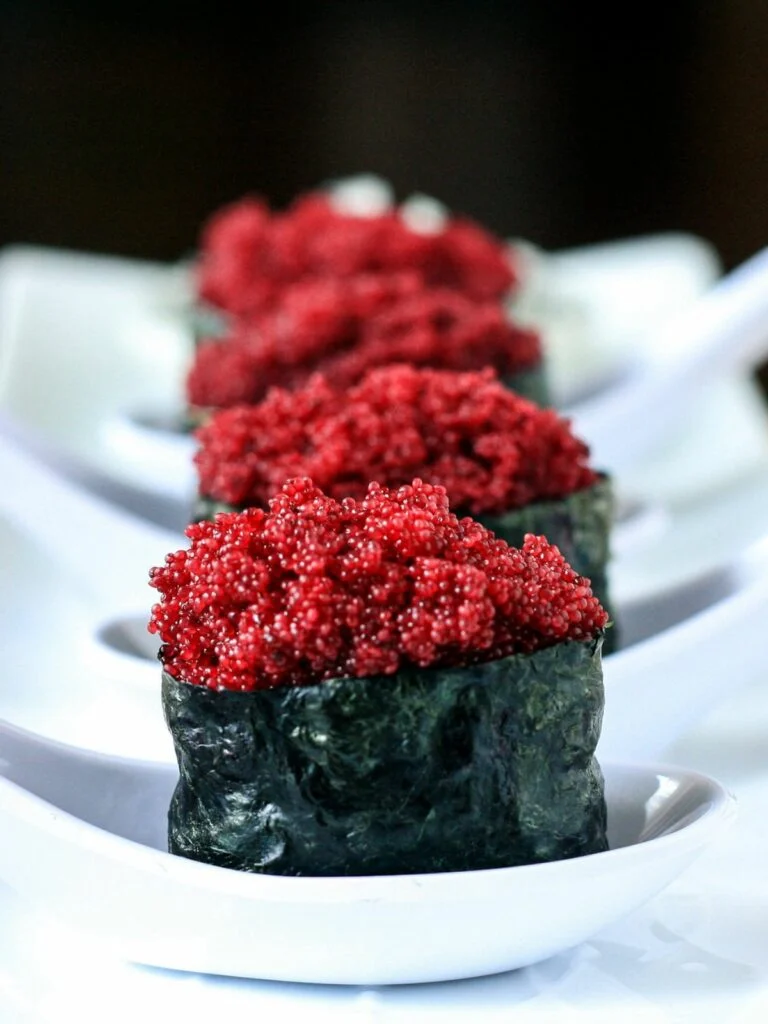 At Kaviale, where culinary innovation meets exceptional taste, we proudly present our extraordinary range – including the unique and delectable Other Caviar, a vegetarian variety that redefines indulgence.
🔍 Unraveling the Novelty: The Essence of Kaviale's Other Caviar
Crafted for those seeking a vegetarian alternative without compromising on luxury, Kaviale's Other Caviar is a revelation. Immerse yourself in the exquisite burst of flavors derived from plant-based ingredients, offering a guilt-free and sumptuous experience for the discerning palate.
💎 Why Opt for Kaviale's Other Caviar?
Plant-Powered Delight: Our vegetarian caviar is a true celebration of flavors, meticulously crafted from plant-based ingredients to provide an authentic caviar experience without any compromise on taste.
Versatility Redefined: Elevate your culinary creations with Kaviale's Other Caviar, a versatile delicacy that complements a variety of dishes, from canapés to salads, offering a touch of sophistication to every bite.
Ethical Sourcing: Kaviale is committed to ethical practices. Our Other Caviar is sourced responsibly, ensuring a product that aligns with our values of sustainability and cruelty-free indulgence.
Culinary Innovation: Embrace a new era of gastronomy with Kaviale's commitment to culinary innovation. Other Caviar is a testament to our dedication to providing unique, flavorful alternatives for every palate.
🌐 Wholesale Excellence: Embrace the Future of Indulgence with Kaviale
Kaviale understands the diverse needs of our esteemed clients. Our wholesale process ensures:
Effortless Ordering: Whether for upscale restaurants or specialty retailers, our wholesale platform accommodates bulk orders seamlessly, ensuring a convenient experience.
Tailored Assistance: Our dedicated team is ready to assist you in selecting the perfect options to meet your specific requirements, including our innovative Other Caviar.
Timely Deliveries: Count on Kaviale's efficient logistics network for prompt deliveries, preserving the freshness and quality of your vegetarian caviar.
🎉 Embark on a Culinary Adventure with Kaviale's Other Caviar
Indulge in guilt-free luxury, elevate your vegetarian offerings, and savor the taste of innovation. Contact Kaviale today to explore the world of Other Caviar and redefine your culinary experience.