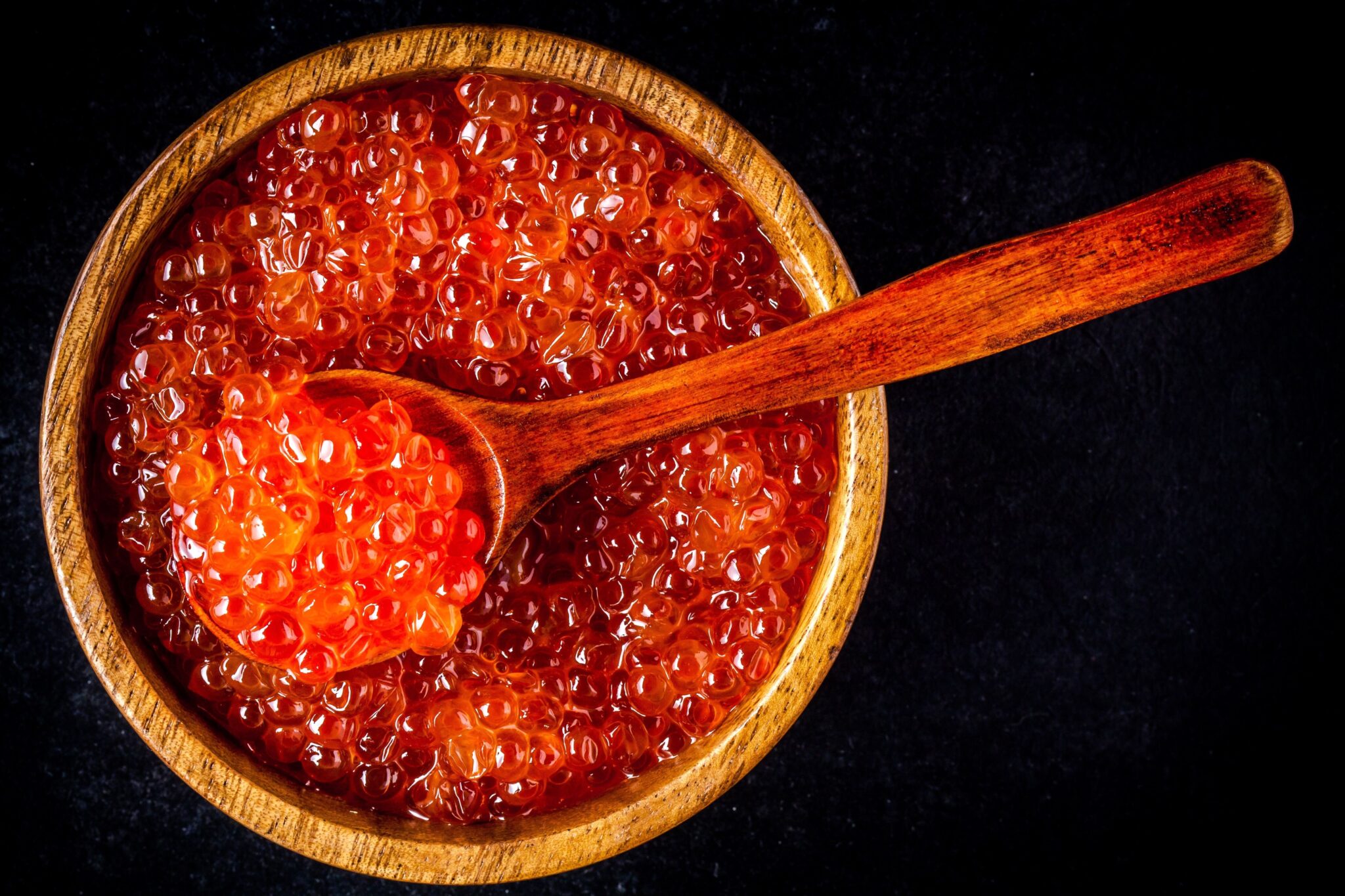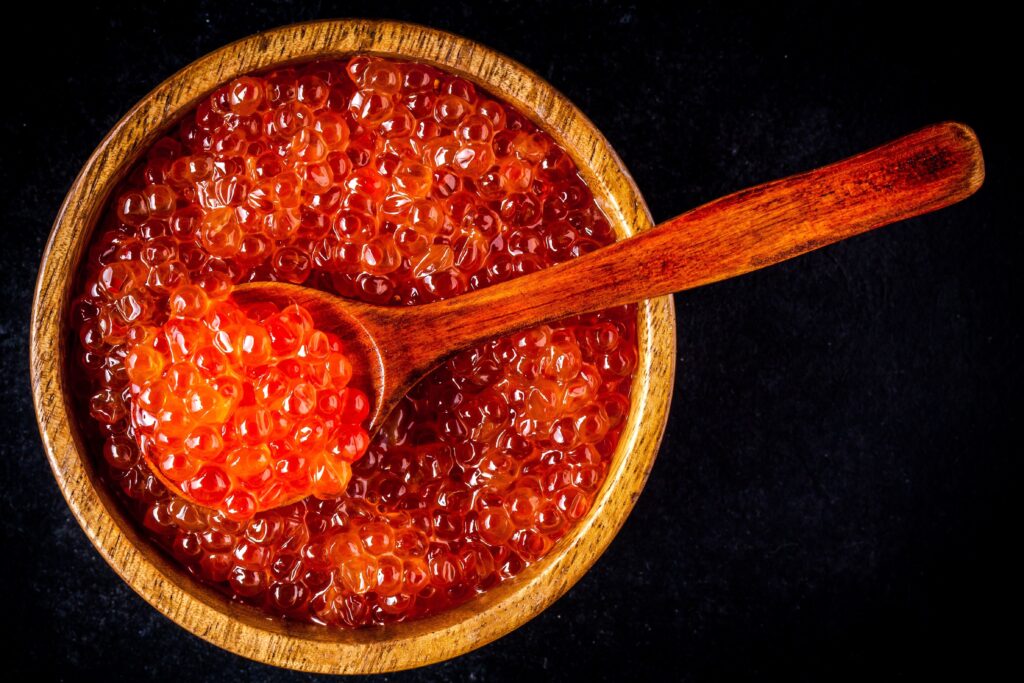 Welcome to Kaviale, where culinary brilliance meets unmatched luxury. Immerse yourself in a gastronomic adventure with our pièce de résistance – Premium Red Caviar.
🔍 Revealing the Elegance: What Sets Kaviale's Premium Red Caviar Apart?
Sourced from the world's purest waters, Kaviale's Premium Red Caviar stands as a testament to unwavering quality and exquisite flavor. Harvested from the finest sturgeon, each pearl bursts with a rich, buttery taste and a texture that gracefully dissolves on the palate. Elevate your dining experience with the rare and refined delicacy that is Kaviale's Premium Red Caviar.
💎 The Epitome of Luxury: Why Choose Kaviale's Premium Red Caviar?
Exceptional Quality Assurance: Our dedication to excellence ensures that every tin of Kaviale's Premium Red Caviar undergoes stringent quality checks, guaranteeing a product that meets the highest standards.
Sustainability at Its Core: We take pride in responsible sourcing practices. Our caviar is harvested sustainably, promoting environmental well-being and the continued prosperity of sturgeon populations.
Unparalleled Freshness: With a streamlined supply chain and efficient distribution, Kaviale's Premium Red Caviar reaches you with unparalleled freshness, preserving its pristine taste and texture.
Versatile Culinary Delight: From lavish celebrations to intimate gatherings, Kaviale's Premium Red Caviar is a versatile culinary delight. Elevate canapés, sushi, or enjoy it on blinis with a touch of crème fraîche for a true taste of opulence.
🌐 Effortless Wholesale Experience: Your Gateway to Culinary Excellence with Kaviale
At Kaviale, we comprehend the unique needs of our discerning clients. Our streamlined wholesale process ensures:
Effortless Bulk Orders: From fine dining establishments to gourmet retailers, our wholesale platform accommodates bulk orders seamlessly, ensuring a hassle-free experience.
Personalized Service: Our dedicated team is committed to providing personalized assistance, guiding you through the selection process to meet your specific requirements.
Timely Deliveries: With our efficient logistics network, expect timely deliveries that preserve the freshness and integrity of your Kaviale's Premium Red Caviar.
🎉 Elevate Every Occasion with Kaviale
Indulge in the epitome of luxury with Premium Red Caviar from Kaviale. Elevate your culinary creations, enchant your patrons, and savor the taste of true opulence. Contact Kaviale today to embark on a culinary journey like no other.