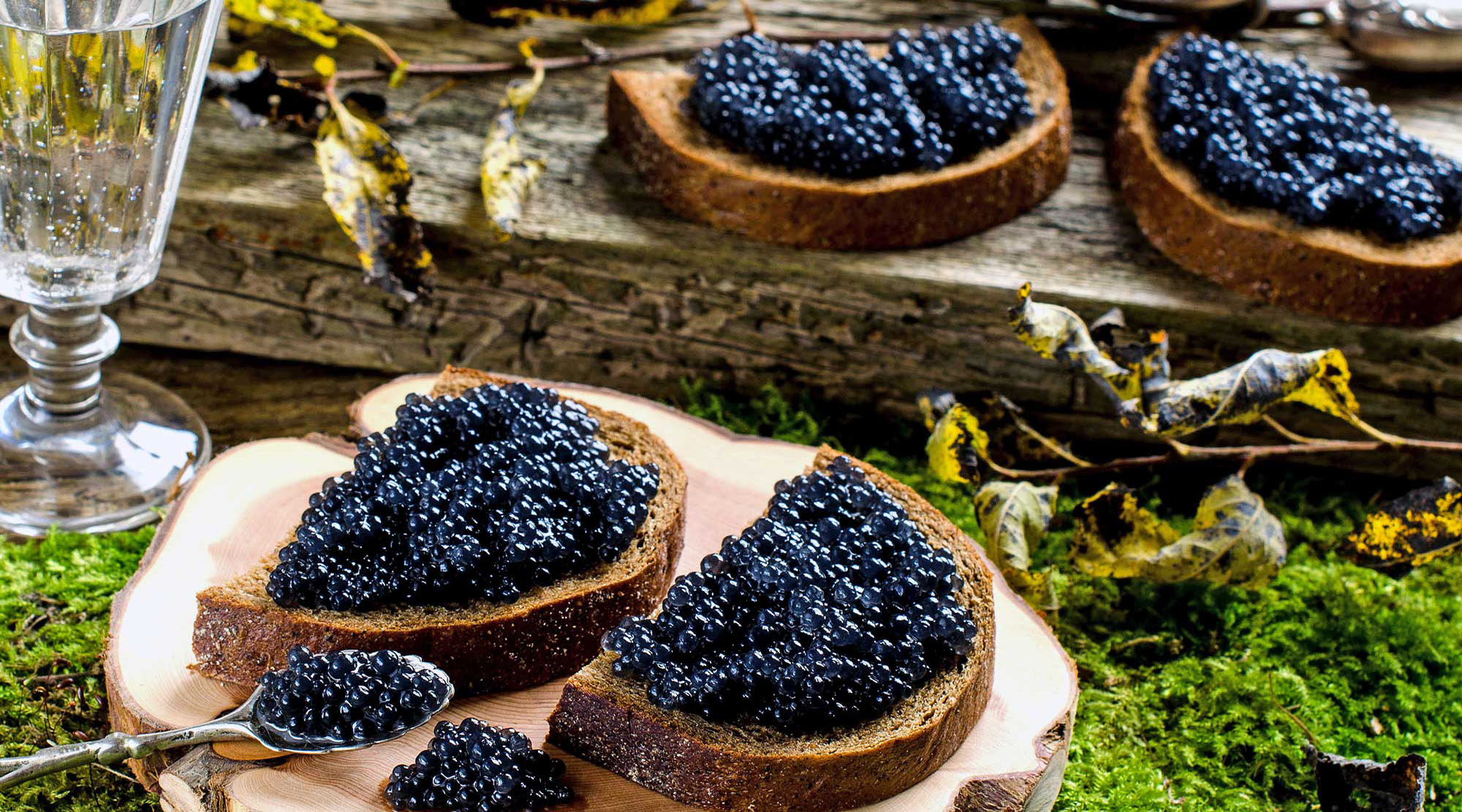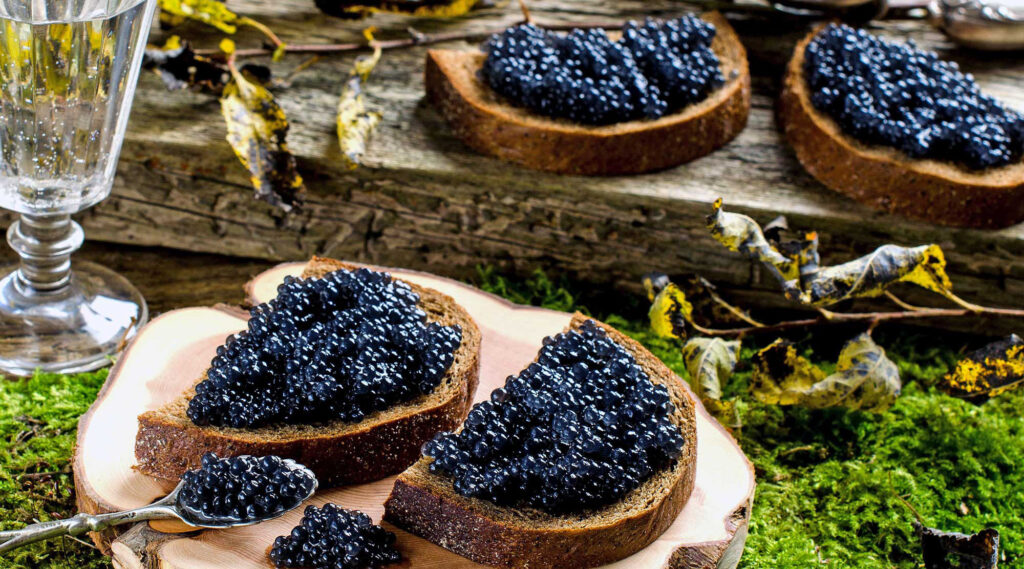 Welcome to Kaviale, where culinary sophistication meets unparalleled luxury. Immerse yourself in the epitome of indulgence with our crowning jewel – Premium Black Caviar.
🔍 Discovering the Unrivaled Essence: What Sets Kaviale's Premium Black Caviar Apart?
Sourced from the depths of pristine waters, Kaviale's Premium Black Caviar is the epitome of opulence. Meticulously harvested from the choicest sturgeon, each glossy orb exudes a bold, briny flavor profile and a velvety texture that dances on the taste buds. Elevate your gastronomic experience with the rare and refined delicacy that is Kaviale's Premium Black Caviar.
💎 The Apex of Indulgence: Why Opt for Kaviale's Premium Black Caviar?
Uncompromising Quality Assurance: At Kaviale, excellence is non-negotiable. Each tin of Premium Black Caviar undergoes stringent quality checks, ensuring a product that meets and exceeds the highest standards.
Commitment to Sustainability: Kaviale is dedicated to responsible sourcing. Our caviar is harvested sustainably, promoting environmental well-being and ensuring the preservation of sturgeon populations.
Sensory Elegance: With a seamless supply chain and efficient distribution, Kaviale's Premium Black Caviar reaches you in optimal condition, preserving its exquisite taste and luxurious texture.
Versatile Gastronomic Marvel: From grand celebrations to intimate affairs, Kaviale's Premium Black Caviar is a culinary masterpiece. Elevate canapés, sushi, or savor it simply on blinis with a dollop of crème fraîche for a truly lavish experience.
🌐 Seamless Wholesale Experience: Elevate Your Culinary Offerings with Kaviale
Kaviale understands the unique requirements of our esteemed clients. Our streamlined wholesale process guarantees:
Effortless Bulk Orders: Whether for upscale restaurants or gourmet retailers, our wholesale platform accommodates bulk orders seamlessly, ensuring a convenient experience.
Personalized Service: Our dedicated team is committed to providing tailored assistance, guiding you through the selection process to meet your specific needs.
Punctual Deliveries: Count on Kaviale's efficient logistics network for timely deliveries, preserving the freshness and integrity of your Premium Black Caviar.
🎉 Indulge in Extravagance with Kaviale's Premium Black Caviar
Elevate your culinary creations, enchant your patrons, and immerse yourself in the taste of true opulence. Contact Kaviale today to embark on a gastronomic journey that transcends expectations.