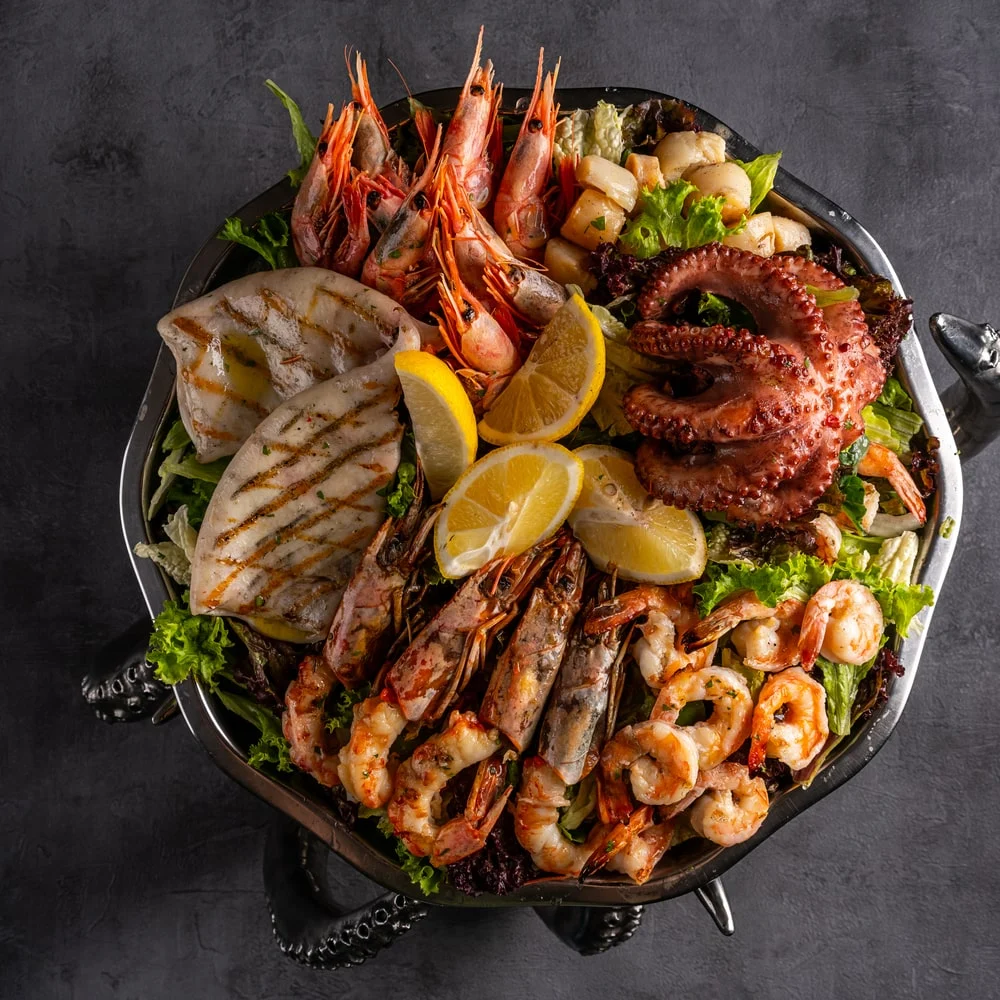 At Kaviale, we invite you to transcend the ordinary and embrace the extraordinary with our exquisite selection of Specialty Seafood. Immerse yourself in a world where the finest clams, octopus, and other delicacies redefine the boundaries of culinary excellence.
🌟 Unveiling Culinary Wonders: The Essence of Kaviale's Specialty Seafood
Crafted for the connoisseurs of fine dining, our Specialty Seafood collection showcases the art of gastronomy at its finest. From the ocean to your plate, savor the rich flavors and unique textures that make clams, octopus, and other treasures a true delicacy.
💎 Why Opt for Kaviale's Specialty Seafood?
Unparalleled Quality: Kaviale's commitment to excellence ensures that every piece of Specialty Seafood meets the highest standards of quality, delivering an unparalleled taste experience.
Culinary Versatility: Elevate your culinary creations with the diverse options in our Specialty Seafood range. From succulent clams to tender octopus, each selection offers a unique and versatile ingredient for gourmet masterpieces.
Global Sourcing, Local Expertise: We source our Specialty Seafood from the world's most pristine waters, bringing global culinary treasures to your doorstep while leveraging our local expertise to ensure the highest quality.
Ethical and Sustainable Practices: Kaviale is dedicated to ethical and sustainable sourcing, ensuring that the Specialty Seafood you enjoy today is part of a commitment to preserving our oceans for generations to come.
🌊 Wholesale Excellence: Elevate Your Menu with Kaviale's Specialty Seafood
For culinary establishments seeking to make a statement with their offerings, our wholesale platform guarantees:
Diverse Selections: Choose from an exquisite array of Specialty Seafood, each carefully selected to bring a touch of luxury to your menu.
Expert Guidance: Our dedicated team is ready to assist you in selecting the perfect Specialty Seafood options that align with your culinary vision.
Timely Deliveries: Count on Kaviale's efficient logistics network for prompt deliveries, ensuring your Specialty Seafood reaches you in optimal condition.
🎉 Experience Culinary Opulence with Kaviale's Specialty Seafood
Elevate your dining experience with the extraordinary flavors and textures of Kaviale's Specialty Seafood. Contact us today to explore the world of culinary opulence and redefine the boundaries of taste.